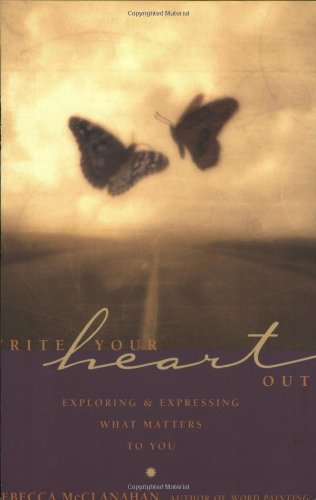 "Rebecca McClanahan has created a passionate, opinionated guide that could inspire the beginning writer toward a first epiphany and help more experienced writers further develop their skills.... Whether one is writing for pleasure or for publication, Write Your Heart Out can help simplify the journey of self-discovery and can enrich the work of almost any writer."
- The Bloomsbury Review
A combination of writing exercises and prompts, direct instruction, examples from published and unpublished texts, and personal reflections on the writing process. It is appropriate for both beginning and experienced writers. The early sections of the book are concerned with discovering authentic subjects, writing with honesty and authority, and developing the habits of a writer. As the book moves on, McClanahan discusses writing as a method for navigating challenging life passages, recording memories, expressing emotion, building community, and transforming personal experiences through the imagination. Finally, she looks at ways to revise and reshape your writing for an outside audience, preparing your "private I" to meet the public eye.
Published by Walking Stick Press/Writer's Digest Books 1582970068 (paperback)
available on amazon